Cheryl Malinosky Sohn, Designer and Owner of Sk8 Gr8 Designs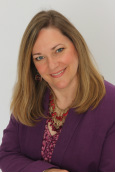 Welcome to Sk8 Gr8 Designs! I create custom figure skating dresses for skaters of all levels, from USFSA international level skaters to ISI recreational skaters. If you're new to custom dresses, I can help you understand what's appropriate for your skater.
I offer my clients individual attention, reliability, quality, honesty, a good value and a fit that won't be outgrown too soon.
We'll work together to create a unique dress that's perfect for the program. When I quote a delivery date, you can count on that date. Originality is important, and once a one-of-a-kind dress is made, I will not exactly remake the dress for another client. I'd love to discuss how I can help you create the perfect dress.
---