It's the holidays! Time for The Nutcracker, and Holiday Exhibitions. Here's a list of some of my favorite things about this time of year:
​
1) Sugar Plum Faires with their dazzling skating in the classic "Nutcracker on Ice". All across the country, rinks have an annual Nutcracker tradition. Many children in their skating schools perform, and dream of becoming soloists. This skater performed in a "Nutcracker on Ice" in Tennesse.
2) Skaters performing outdoors, proving they are just as fierce as Da Bears. These skaters are from the Robert Crown Rink in Evanston, IL, and performed in Chicago's Grant Park. Not only do the have no sleeves, but they're wearing tights, and these athletes prove that you don't have to be a football player to perform in the cold weather. Chiberians, indeed! (the local slang term combining Chicago and Siberia)
3) Thinking outside the bun with Holiday Hair! The Nutcracker or Holiday Ice Show is the perfect time to try a fun hair style on the ice. At Robert Crown in Evanston, many soloists wear tiaras. A soloist on the left opted for ribbon wrapped braids in her hair, combined with a flower in the back. Love that look!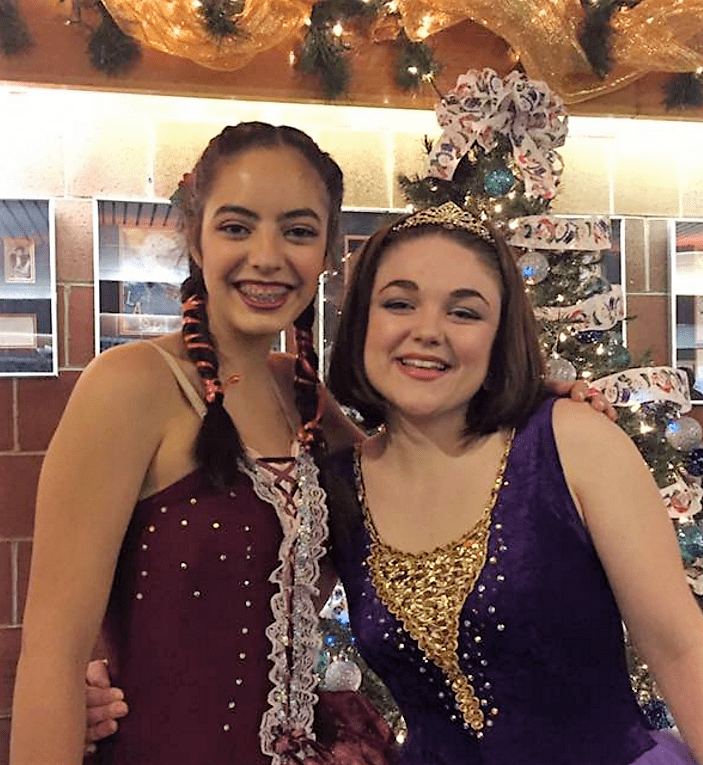 4) The miracle of children becoming young adults. Each year, the graduating seniors are recognized at the end of show, and this year four remarkable young adults skated into their senior year. Any high schooler that gets up extra early to skate is amazingly dedicated. I know the parents must be busting with pride.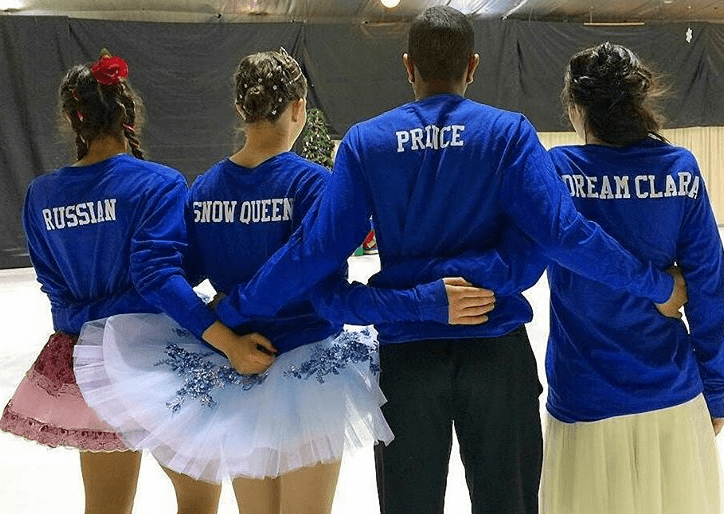 5) Social time with skating friends! You know the rule, use your ice time wisely.....but for the holidays, there's more social time on the ice, and time to hang out after the show.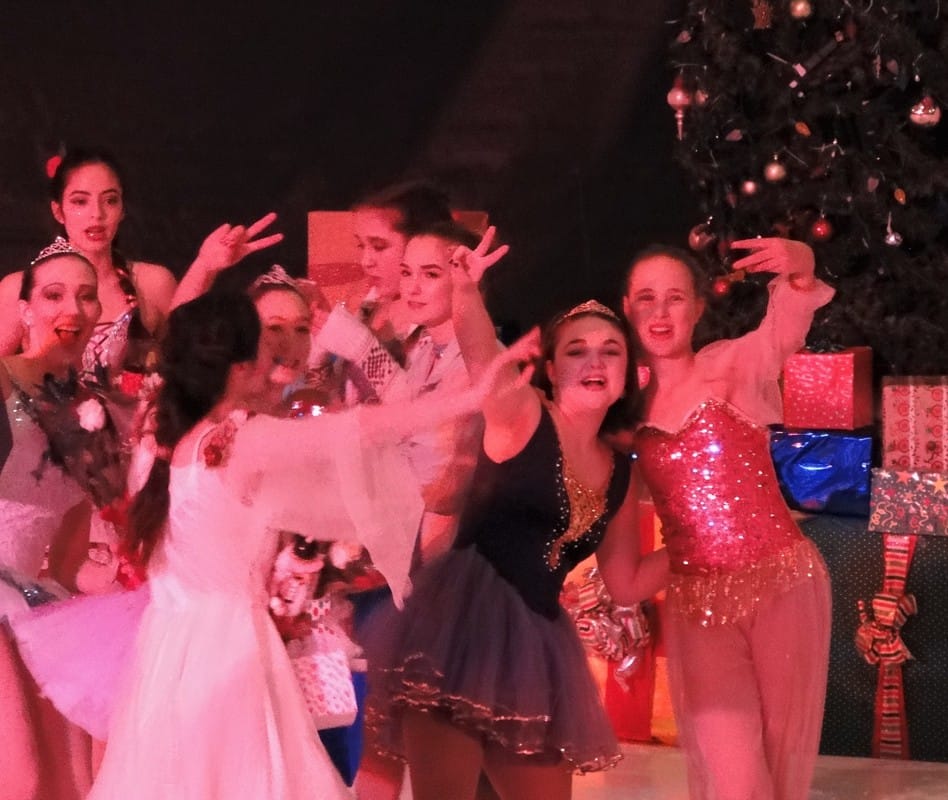 Happy Holidays Everyone!