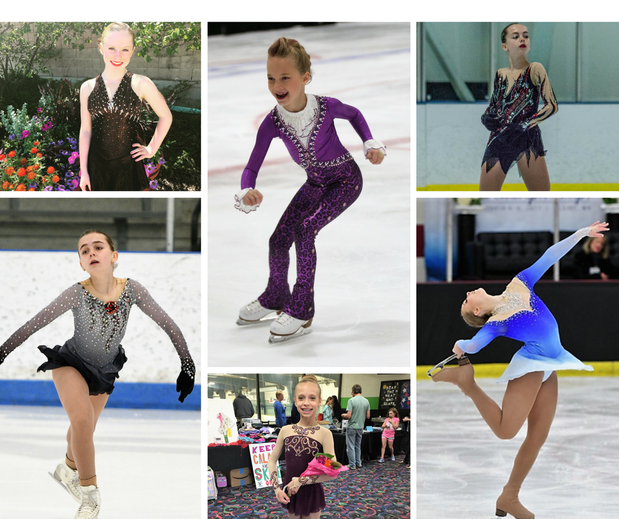 It's been a Gr8 year here at Sk8 Gr8 Designs, thank you for sharing your dreams, photos, and programs.
While Nationals is unfolding, most skaters have started to look ahead to the 2018-2019 skating season. Every coach is different in their approach to music, some have suggestions for the skater, or suggest the mood of the program. If you're looking for new music, an internet search on "figure skating music" serves up a few good articles, and even a Wikipedia listing for music used 2012-2013, and a few "top X" lists. You've listened to movie scores, and admired other skater's programs, yet you're still digging for music.
Here's a tip - another website when digging for music inspiration is the
ISU Figure Skating Biographies
. ​It's a slow process, but when you're out of ideas, it can be a good source of inspiration. Select Ladies, Men, Pairs and Ice Dance, and you'll find a list of skaters sorted by country. The list is HUGE. Here's a potion of the list for Canada.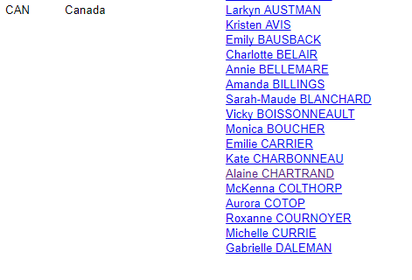 Select a skater, in my example, I selected Alaine Chartrand. You'll see biography information, including the latest program music for the short and long program. Included on the list are skaters that are no longer competing, along with Jr. Grand Prix skaters, so the program musics spans years and levels.

Enter the music title into another search to listen, or watch the program on YouTube. It's easy to get lost in the lists, but isn't that part of the fun? Good Luck, I hope you find great program music!