​Round up some Skater Moms. And treat yourselves to Nancy and Tonya: The Rock Opera. Watch Tonya Harding's skate at Lillehammer one more time before you go, just to refresh your memory.
​
Tickets:
http://bit.ly/whackaknee
More Info:
http://bit.ly/skategate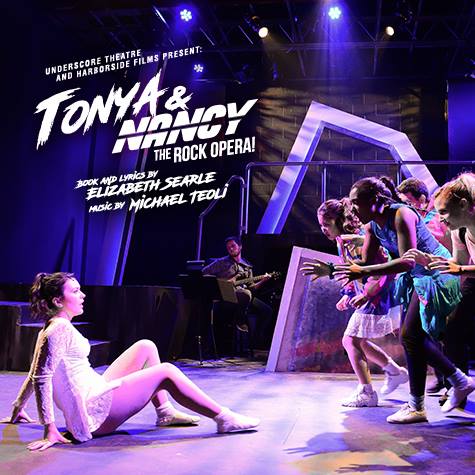 First, let's all remember how it starts...

Skater Girl, age 8, was so excited when she passed skating levels at her local rink. Skater Girl loved mastering a new element, and couldn't wait to get on the ice. Then came lessons with a private coach, and she loved the idea of competing. When discussing ISI (recreational) or USFSA (competitive), she decided, on the spot without even seeing a competition, that USFSA was for her. Competitive? Sign me up!

"Wait a minute, Skater Girl" I said to her as we discussed this at home. "Let me tell you a story…."
​
This is how my daughter learned the story of Nancy and Tonya. It didn't sway her. I think I even showed her the famous video of Nancy crying "Why?" Skater Girl could compete, but I was slightly cautious, Skaters and Skater Moms, it might be…scary.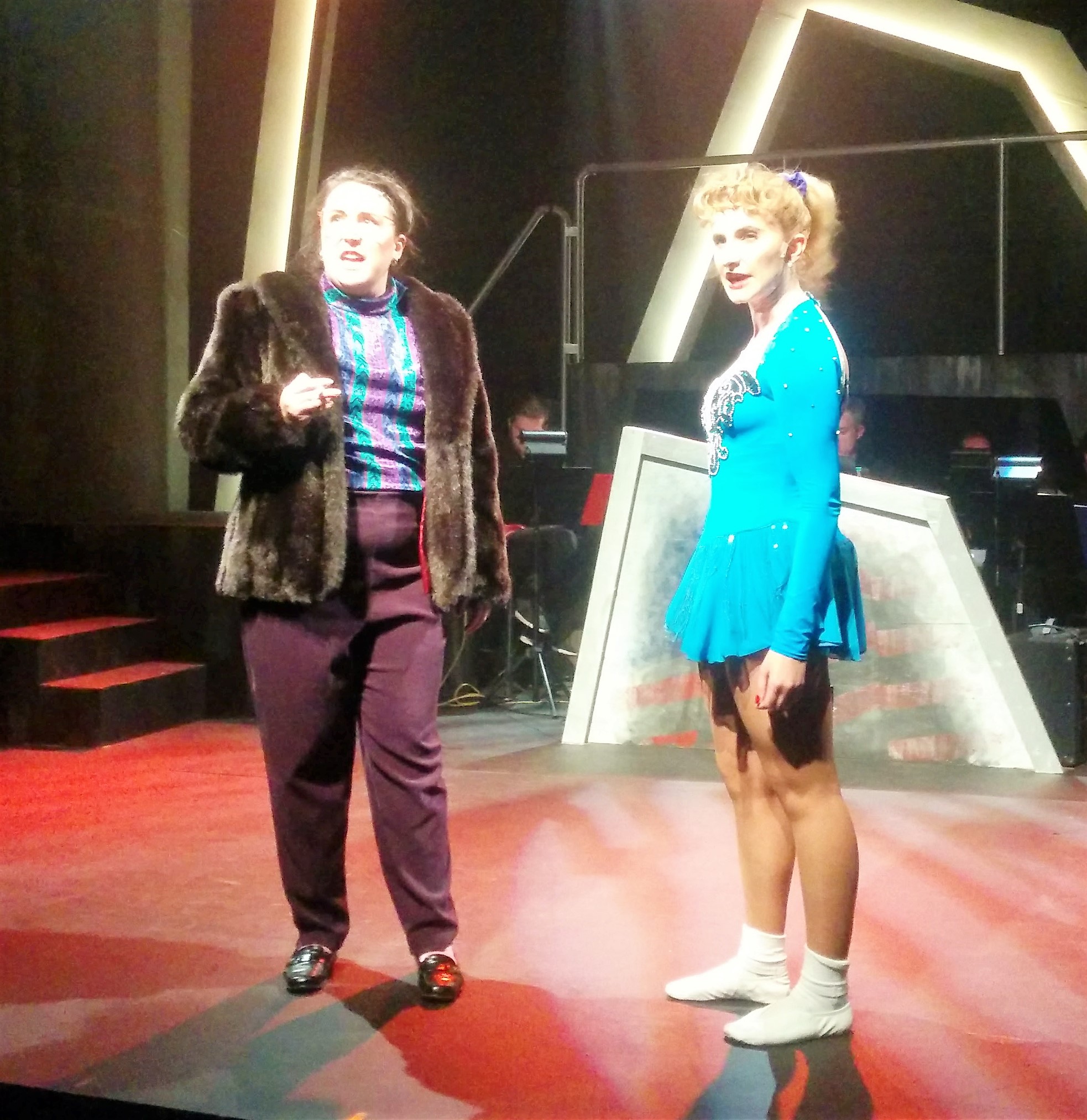 Together we learned that US Figure Skating has many coaches that make work ethic and sportsmanship a priority in addition to the skating. We met wonderful, well-balanced parents and skaters, and made lots of friends. Today, I design and create custom figure dresses. My clients are a delight. They're excited, I'm excited, and we have fun. Nothing is better than the look on their faces when the dresses are completed. After designing and making hundreds and hundreds of custom dresses, and working with (mostly) Skater Moms, I will tell you they're a great bunch of people. Smart. Dedicated. Funny. I've also traveled to many competitions, all manned by volunteers who love the sport, and support our children in the sport. Judges, technical staff, and the people running the competition, all volunteering. The benefits of skating competitively in USFSA are still with Skater Girl today, even when she isn't competing. I am so glad figure skating became a part of our lives.
​
Now that (my) reality is disclosed and out of the way, I will tell you that most Skater Moms have a great sense of humor about skating.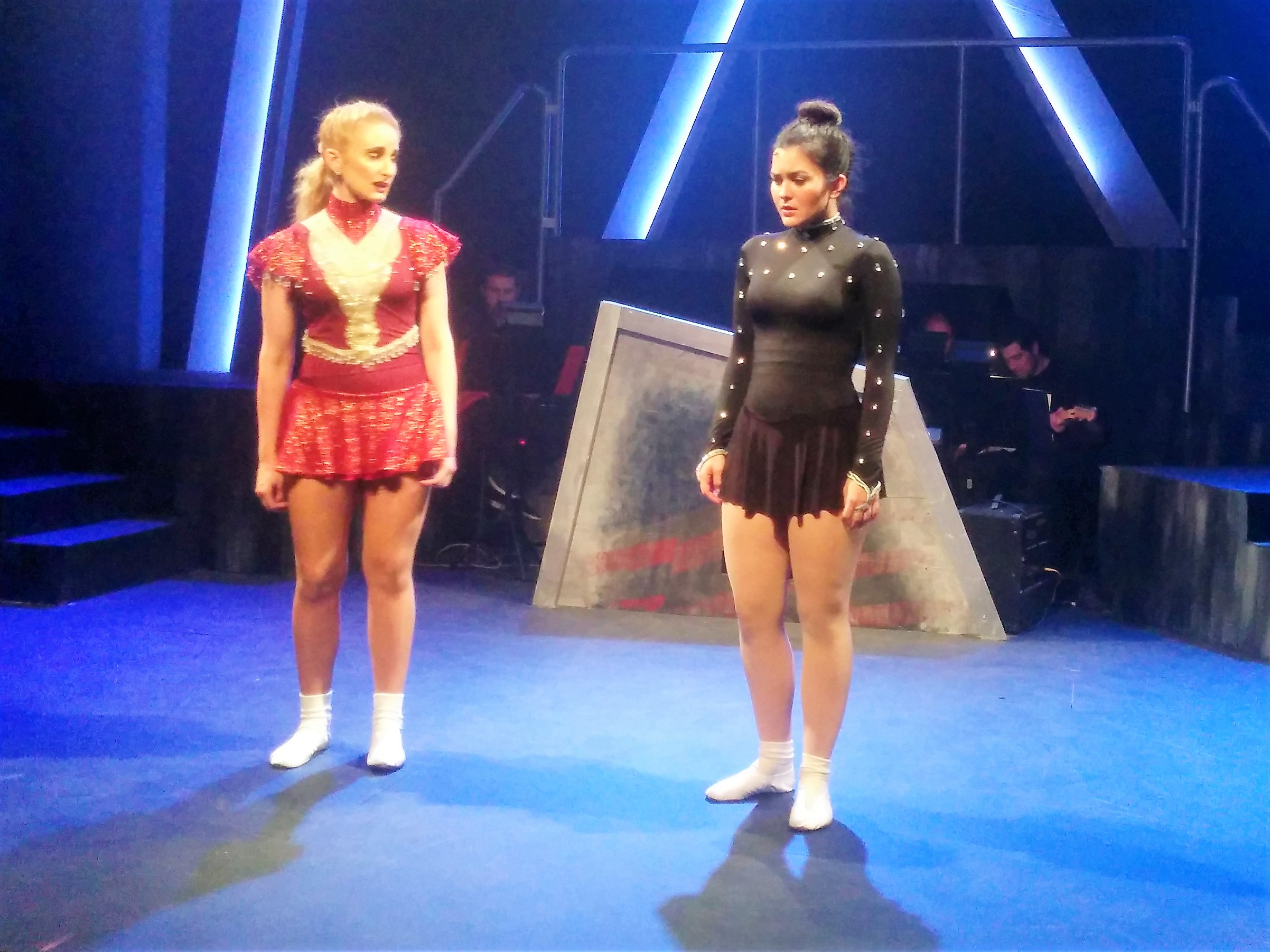 Nancy and Tonya: The Rock Opera so much fun. Let's face it, it's a great story, with interesting characters. The cast was amazing. The detail, even for a skater fan looking for accuracy, was dead on. Tonya with those wide plunging necklines, and figure skating boot lace challenges ("It's not gonna hold!). I LOVED the choreography of the triple axel! (Skater Girl, son Theater Dude, and I discussed this at great length before the show, how would they do that?) My kids are older, so dark humor/vulgar language is OK, but I don't think I'd take young skaters to the show. The only thing I'd add is Oksana Baiul two-footing her triple flip. And, if Jason Bown were to come home for winter break (remember this is just my imagination) maybe add him to the cast so he could do an off-ice double axel on stage, he could be Kurt Browning or Brian Boitano. Imagine the sell out crowd if that could happen!?

My favorite character? The Skater Moms, played by the same actress. I approached the actress after the show, to let her know how much I enjoyed the show and her performance.
​
I proudly introduced myself as a Skater Mom. I wondered, did I scare her?
Enjoy the show. Let me know what you think!