It's so exciting to watch skaters during regionals and sectional, and this week is Nationals! Congratulations Ariela Masarsky, the 2017 Ladies Intermediate Bronze medalist, and Ethan and Ellianna Peal, 2017 Juvenile Ice Dance Bronze medalists.

A "rhinestone upgrade" was completed for Ariela Masarsky's black tango dress to go from great to gorgeous. Scroll patterns were added to the sleeves, and rhinestones added to the skirt.

​Here's a look at before and after photos: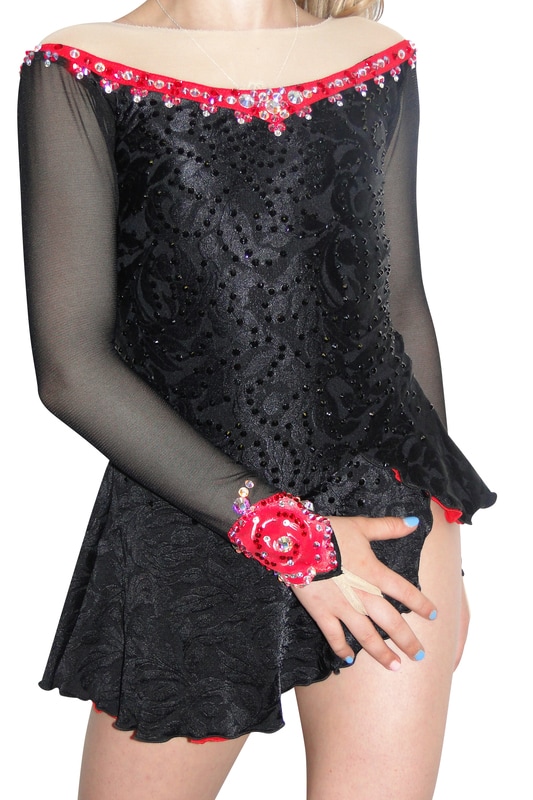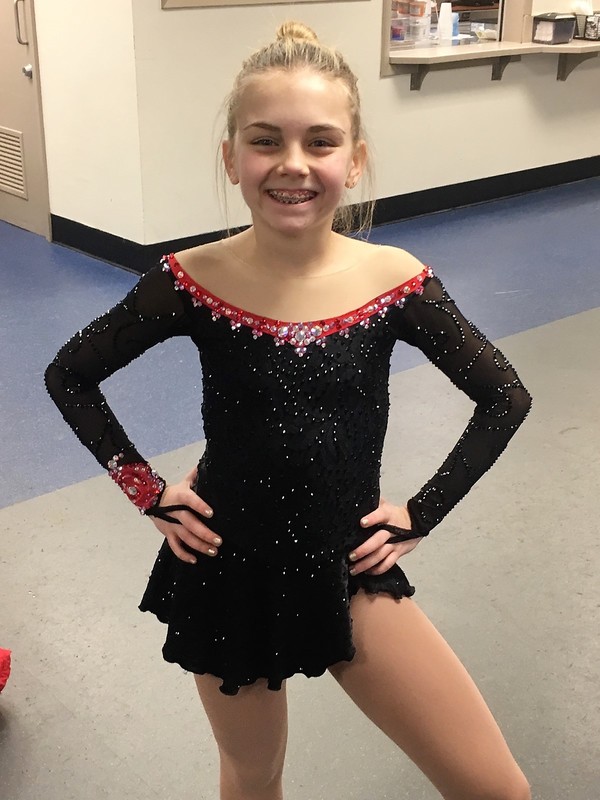 ​Here's a clip of her short program:
​Ice Dancers Ethan and Ellianna Peal looking gorgeous and handsome during the Fourteenstep Pattern Dance.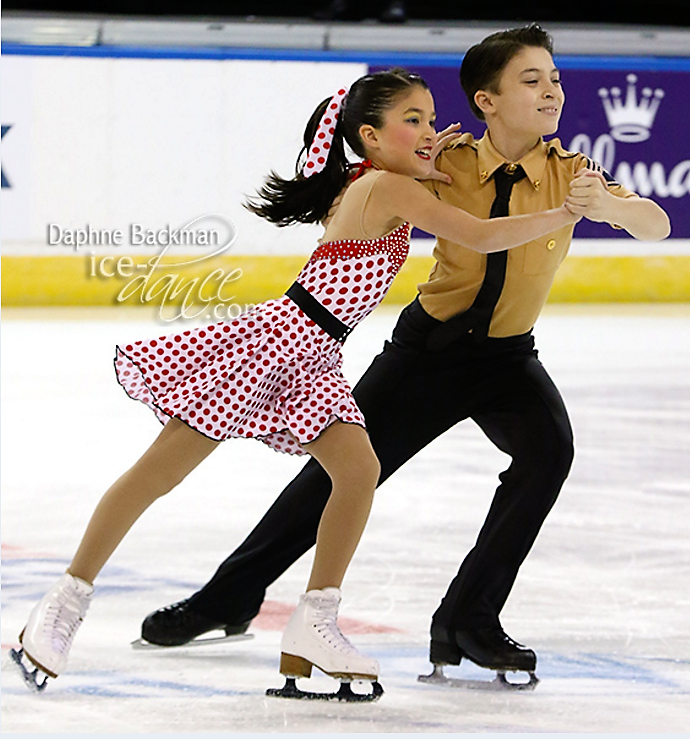 ​Enjoy the rest of the competition!