Each September/October, US Figure Skating holds regional competitions, where the top 4 skaters then progress to a sectional competition in November, which then advances skaters to U.S. Figure Skating Championships (AKA Nationals) in January. Each October, I reminisce on my trips to Regionals with my daughter.
There is always so much preparation before this competition. While Coach would focus on the skating, I would make the travel arrangements, sign up for the practice ice (not to be confused with the program ice), and pack for everyday life as well as the competition. After a few years of this routine, I created a great competition checklist
(sign up for the checklist here)
I look back fondly on those trips. Each year my daughter and I had a "soundtrack" for the drive. Hearing those songs today always brings me back to Regionals. One year we would try arriving in advance to settle in, do some site-seeing, and the next year we tried arriving just the day before so that there wasn't too much time to think. Then there were the food traditions, such as Thai food and the good luck Thai iced tea, door decorating, and the group meals. I cannot have a Thai iced tea today without remembering Regionals.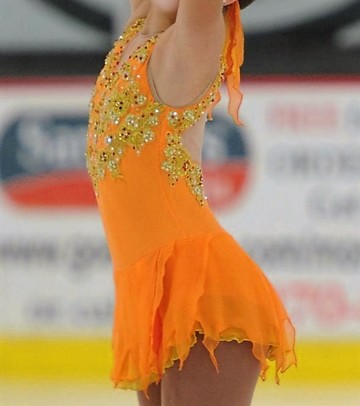 Our first regional competition had a very early practice ice before the competition. My daughter, age 8, needed to change into her orange competition dress, put her hair in a bun and apply a little light makeup. (By this time I'd read the rules, and knew that no parents were allowed in the dressing rooms at this competition.) It was so early; no officials were guarding the entrance to the dressing rooms. I thought, "OK, I'll just go in, do the bun, get her in the dress, and leave so quickly no one will know."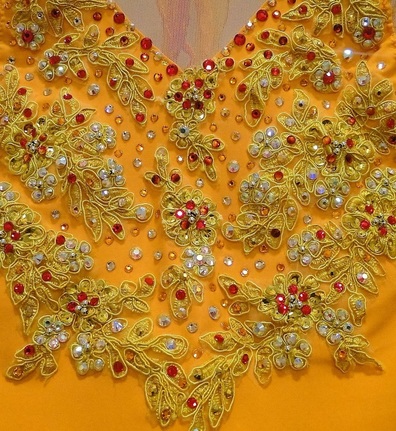 I was mid twist on the bun maneuver when I was discovered by the arriving volunteer in the dressing room. Although my daughter and I were the only ones in the room, the volunteer was very serious, and was so firm that we left immediately. I can remember my hands nervously shaking as I quickly finished the bun.
Looking back on it today, my daughter and I both laugh at my rookie mistake. Each year became easier as we learned what worked for us and what didn't. We look back on the times fondly, and I must admit that I miss going to Regionals.
​​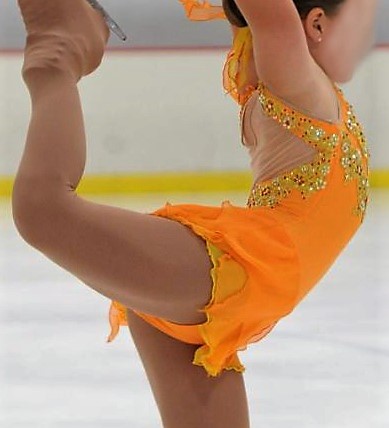 Good Luck and enjoy regionals! I'll be watching on Ice Network!