​There's so many topics to cover at Skate America; practice ice, ladies, men's, pairs, ice dance, and the exhibition, each could be its own blog. I'd thought I'd share some general thoughts about attending the competitions, and some of the event highlights.

If you've never been to a large international competition before, go! You'll be so glad you did. I purchased All-Event tickets, which allows entry into all the events, but also the practice ice. I love attending the practice ice, to see the practice ice fashion and latest trends within the different disciplines. I love the spectators attending practice ice, they are friendly, enjoy discussing skating, and are very knowledgeable. Each time I go to an international competition, I always make new friends. Also, many of the international skaters watch their teammates. If you scan the crowd, you might just spot a future world champion watching teammates practice. My skater girl has snagged a few wonderful photos this way. Walking the lobbies or between hotels and venue, you'll often pass a big-name coach or skater. As an all-event ticket holder, my seats and neighbors remained the same throughout all the events. We bonded, and it is fun getting to know everyone, and sharing our thoughts about the programs. I love to hear their thoughts about the outfits! The one downside of attending live? I don't get to listen to Johnny and Tara live in the moment.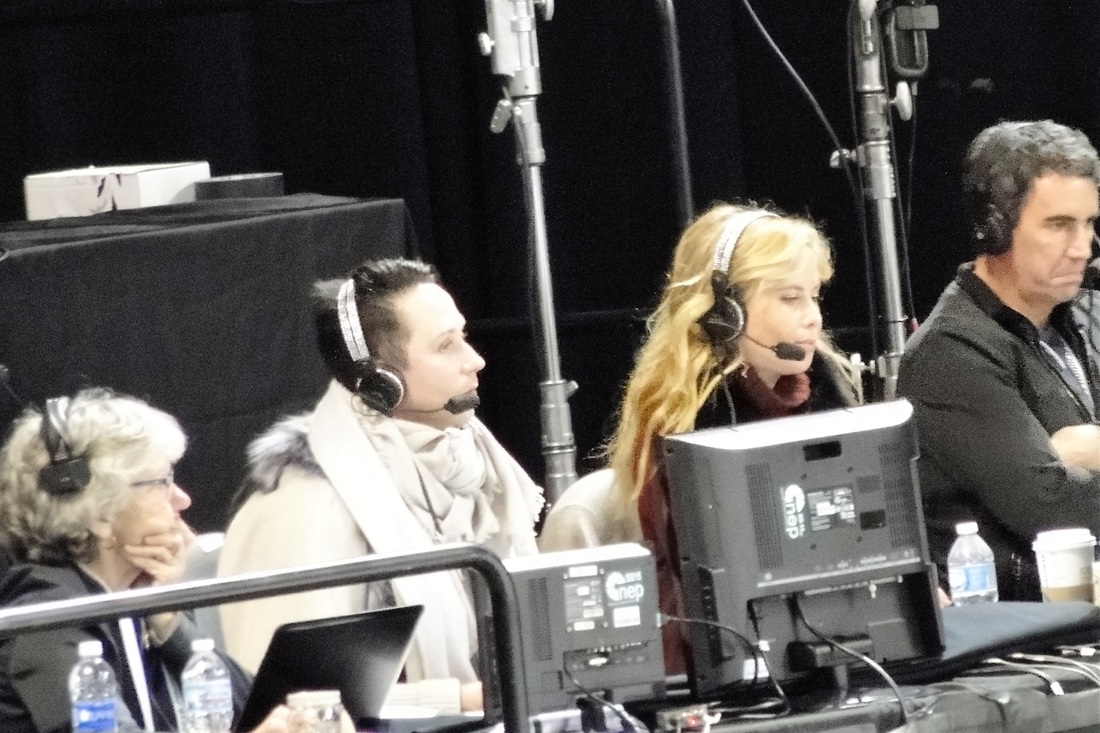 This year, my memory card wasn't in my camera during the first day of practice ice. Drat! I tried to take some videos using my phone, but they were such poor quality. See ice dancers Maia and Alex wiz by at the practice ice.
I loved the ladies' events. I have such respect for these talented athletes. New programs are always so much fun in the beginning of the season. I was so excited for Mariah Bell, she had an amazing freeskate. Here's a photo from the short program, I was too busy waving my American flag before the long program to take a photo.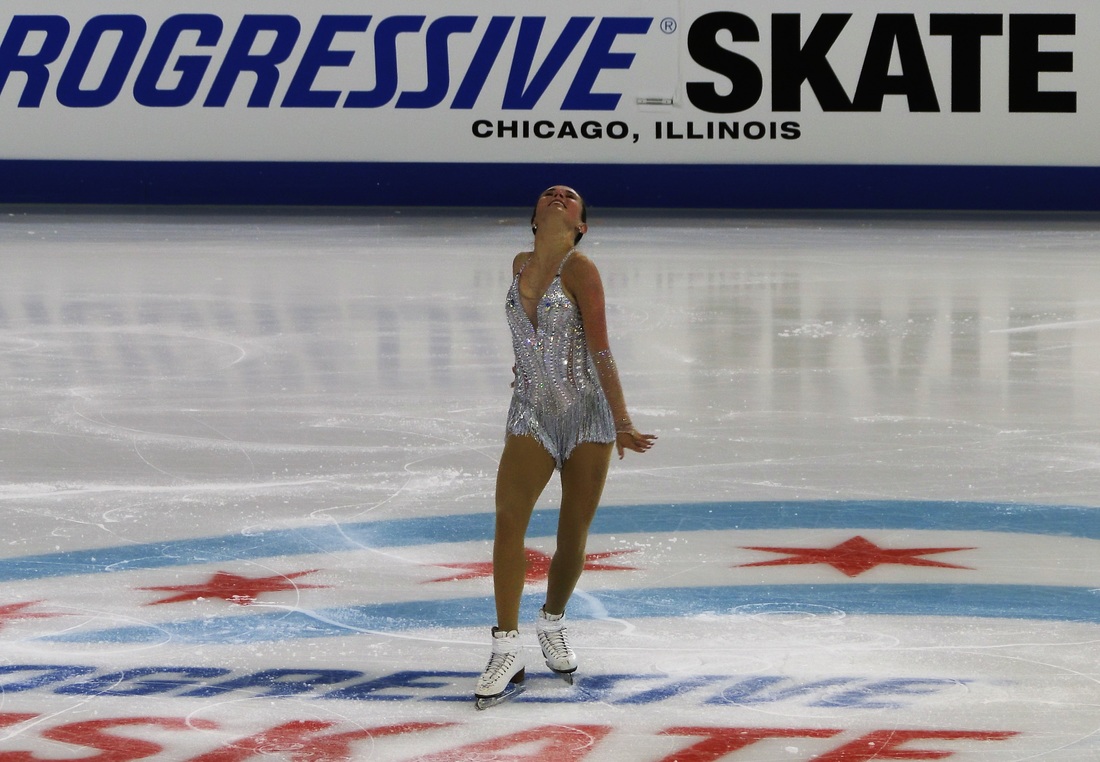 The men's program is so exciting with the degree of difficulty. The highlight for me, living just north of Chicago, is seeing Jason Brown. He's a crowd favorite! Many Chicago area skater parents remember him on the ice with our kids. I love the avalanche of stuffed animals that fall on the ice, Jason donates them to charity. There's always an animal that visits a judge or technical specialist, which gives the crowd a chuckle.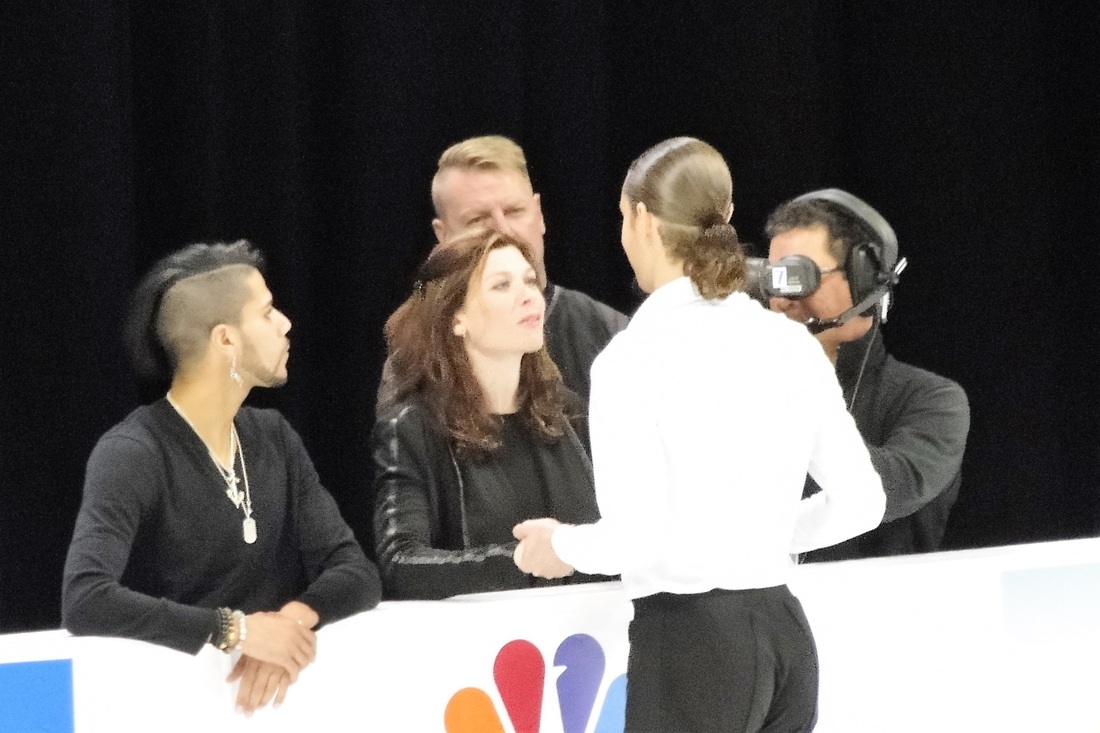 The exhibitions are always so fun! Ashley, Maia, and Alex were class acts staying late to take so many selfies and autographs. Here's Skater Girl and her heroes Ashley and Alex, she was gracious enough to share her photos for this blog.

I love the community created by figure skating!